The Club has a squash court, which is available for members and the general public to use.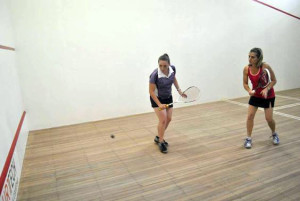 The cost is $20 for the first hour, and $5 for each extra half-hour or part thereof.
There is a discount of $5 for each booking for Goulburn Club members.
To see when the court is available, check the "GC squash" calendar below. Booked slots pay in advance on a montly basis, paying for 4 weeks each month, thus getting four weeks free each year. If you want to pay on a casual basis, note that regular bookings will have precedence, but are otherwise on a first come basis.
To access the courts please contact the squash coordinator at squash@goulburnclub.com.au or by phone to Elly Spark on 0408 772 751. If not available contact Mary Booth  on 4829 0262 or 0435 589 686
.

(click on the event, week or agenda Tab for more detail)