SPECIAL EVENTS:

 
Upcoming Special Events at The Goulburn Club
Find out about the regular Friday night entertainment at http://goulburnclub.com.au/friday/
November 2017:
Thursday 9 November
See some of Australia's best alternative comics on the one line up as part of the Amazing Travelling Comedy Tour, in Goulburn for one night only.
Performers:
Matt Stewart (RAW Comedy winner, Do Go On podcast, ABC TV)
Nick Capper (ABC TV, Little Dum Dum podcast)
Suren Jayemanne (Comedy Zone, RAW Comedy finalist, ABC TV)
Nat Harris (The Vagina Diaries ABC2, Twentysomething ABC2, Fancy Boy ABC2)
Tickets are $20 and available at the link in this event.
https://www.facebook.com/GoulburnComedyClub/
tickets from https://www.trybooking.com/book/event?eid=321862
Thursday 28 Sept 8pm in Goulburn only $15
Thursday 23rd November
Matthew Fagan is a master ukulele player and is endorsed as Maton's premiere Ukulele performer. His Ukulele workshops are a great hit at ukulele festivals in Australia and internationally including, Princess Cruises, the Port Fairy Folk Festival, and the Melbourne Ukulele Festival
Matthew will present a workshop and performance at the Goulburn Club.
Workshop highlights include Hawaiian and popular strumming techniques for the right hand and how to easily play chords and melodies. Even if participants have never played before Matthew will have them playing great songs after a session.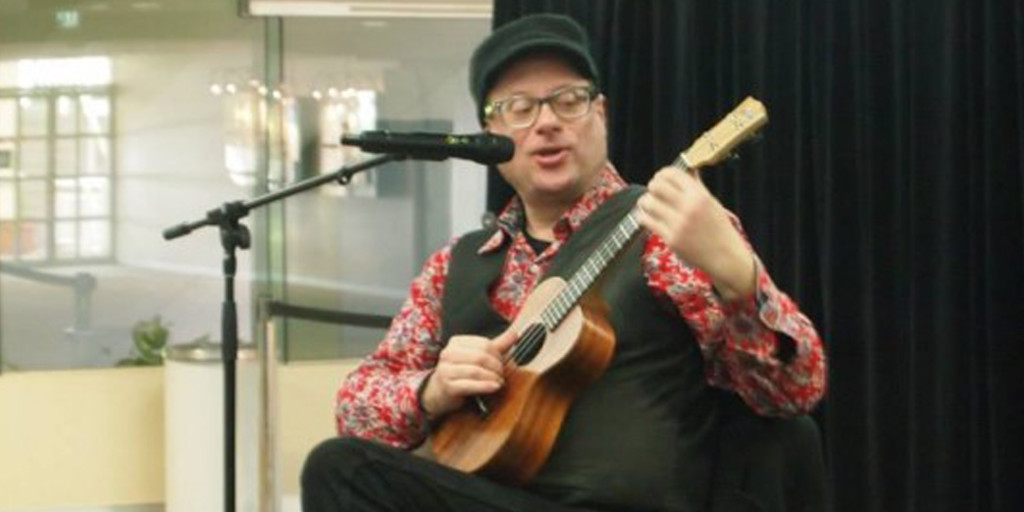 .
.
SPRING INTO SUMMER
Friday 24th November
Arainn Mhor play and sing the songs of Scotland and ireland.
Featuring Jock McClean (Vocals) Anne Watterson (flute & whistle) Mary Booth(concertina) Kate (fiddle) Chris Gaul (Mandolin) Rod McCarthy (guitar)  
A night to singalong and be merry. Arainn Mhor will be joined by a selection of friends to celebrate the coming of summer at the Annual Spring Into Summer Night
free admission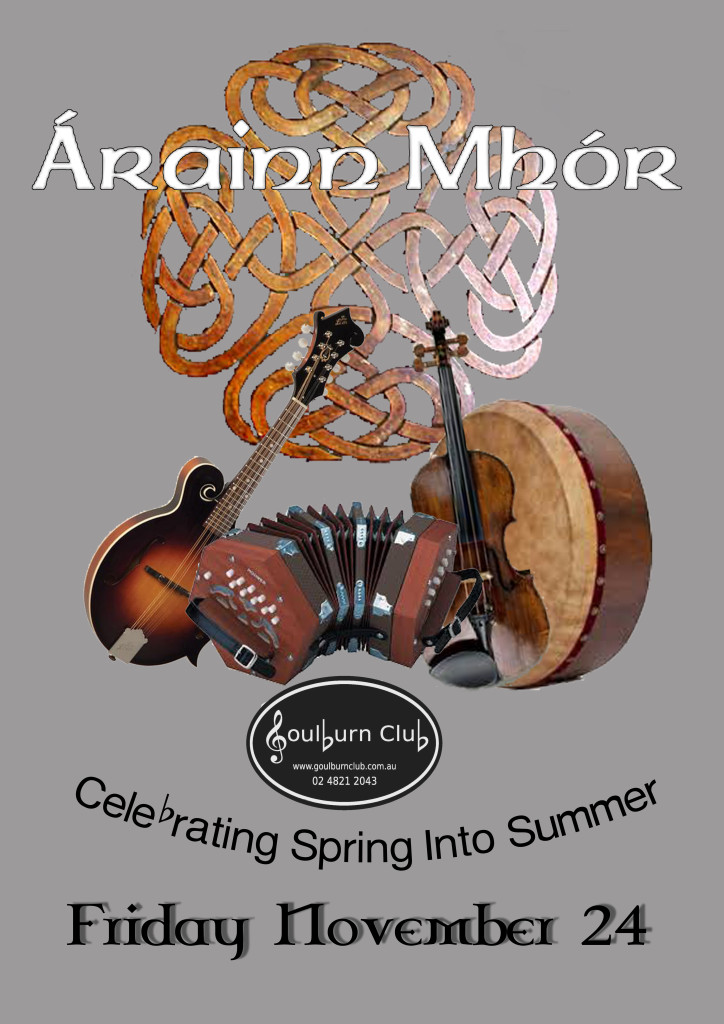 December 2017:
Thursday 7 December (TBC)
Tickets are $20 and available at the link in this event.
https://www.facebook.com/GoulburnComedyClub/
tickets from :
Thursday 28 Sept 8pm in Goulburn only $15